Starting the Recovery Process
How To Start Healing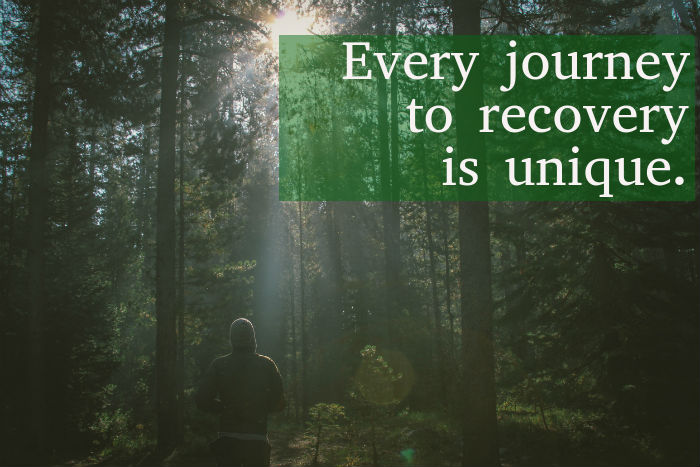 Each journey to healing is unique, but every person looking to recover from childhood sexual abuse faces a difficult path. You will be faced with shame, guilt and blame as you come to terms with past experiences. It is difficult, but not impossible. And Keep Kids Safe strives to provide the expert advice and resources to make your journey easier.
It's never too late to start recovering from childhood molestation.
No matter how long ago your abuse occurred, it is within your power to start healing and avoid future victimization.
As you face down these demons from your past, you may experience depression, anxiety and anger. You may feel desire to lash out at your family, engage in destructive behavior, or even feel like committing self-harm. Without help, this behavior can spiral into even more self-destructive behaviors, alcohol, and drug addiction.
These are coping mechanisms and survival strategies that have helped you survive but will not further your healing. If you have difficulty moving past anger, terror and helplessness, please contact us for professional assistance immediately at (408) 915-5400.
How To Get Ready To Heal
Beginning the recovery process may be uncomfortable and painful as you relive the trauma:
Commit to your process – healing takes time.
Consider speaking with a trained professional.
Acknowledge intrusive thoughts of recurring dreams.
Create a circle of trusted listeners you can speak with.
Remind yourself at every opportunity that the abuse was not your fault.
Validate your feelings of hurt – don't brush away or minimize them
Allow yourself time to grieve for your lost childhood and for what was stolen from you
Allow yourself the space to be angry at the abuser for what he or she has done or at other adults who turned a blind eye to your abuse
Recognize if you may need further help dealing with substance abuse or other self-destructive behaviors
Look to the future and prepare to move on
Often, an adult beginning the journey to recover from childhood sexual abuse has never spoken with anyone about their molestation before. Perhaps you have not remembered the abuse until years after it occurred, or still can't remember it clearly.
If you are an adult dealing with the effects of childhood sexual abuse, please remember that you are not responsible for the abuse and that you are not alone. You can overcome the effects the abuse may have on your life.
Consider Speaking With a Professional
It is important to speak with someone, whether it be a friend or counselor, about the abuse and past and current feelings. If you are attempting to recover from childhood sex abuse there are many resources at your disposal, including:
Psychiatrists
Psychologists
Trained Sex Abuse Counselors and Therapists
Childhood Sex Abuse Support Groups
Self-Help Sex Abuse Recovery Books
Alcohol and Drug Dependence Treatment Groups
Every recovery process is a different path. If you feel lost or have difficulty addressing your past trauma, a trained professional can be a welcomed guide to healing. Survivors sometimes shy away from seeking help, as they fear it makes them appear more helpless. However, professional guidance is an invaluable support system for directing your healing in towards a brighter, freer and stronger future.