Invisible Scars – A Journey of Self Discovery
Invisible Scars – A Journey of Self Discovery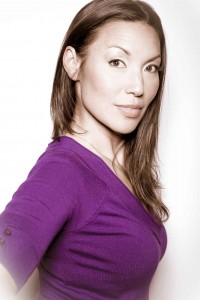 "I have spent most of my life running away from my past of child sexual abuse," says Johanna Janis, the co-producer of Invisible Scars.
Invisible Scars explores child sexual abuse through the eyes of Johnna Janis, a woman, mother, wife, and friend who appears strong and confident. In it, she candidly reveals the life-long struggles she has faced from the events that have haunted her since childhood.
"I could never understand why my life was chaotic."
"And how the simplest decisions were overwhelming for me. As long as I can remember, I was in "survival mode", trying to keep my head above water. With a forced smile to the outside world, I attempted to push through the challenges I faced in life.

On the inside, however, I felt like I was dying, and on one occasion attempted to take my own life. That attempt, like the events that have haunted my past, was kept a shameful secret from my children, and virtually all of my friends and relatives."
During what she calls her darkest period, she met a woman who Johanna describes as "intelligent, successful and led a very happy and healthy life". She told Johanna of her own history of abuse and the importance of healing from that trauma.
"For the first time in my life, I felt like I was not alone and that my secret had finally been released."
Hearing another woman's story gave her permission.
Johanna felt that her companion had given her encouragement to embark on her own healing journey.
Invisible Scars documents Johanna's continued path of self-discovery. The film allows viewers a front seat ride along with her, as she learns about her own abuse and the tools she'll need to grow past it.
"It wasn't until I began the difficult work to address my past, that I could improve my present and build a promising future.

It's such a simple idea if you think about it. You stay traumatized no matter what you do. But it's what you do with that turmoil. And to turn turmoil into action is the great, untapped resource."
With the assistance of experts and leaders in the fight against child sexual abuse, she comes to understand how her emotional trauma has negatively impacted her self-image, her interpersonal relationships, and nearly all significant decisions in her life. Armed with this awareness, she explores tools and resources which are available to help child sexual abuse victims overcome the debilitating effects of their childhood experiences.
"I will always carry the scar. But I will also always seek peace and happiness in my life."
"If we remain silent about the epidemic of child sexual abuse, we protect the perpetrators – NOT our children."