New York lawmakers are again being asked to change the law for countless adult victims of child sex abuse. The story for victims is the same: they are unable to seek justice for what was done to them because an arbitrary time limit known as the statute of limitations on child sex abuse continues to protect predators and the institutions that enabled their crimes.
In New York, for example, child sex abuse victims have just five years from the day they turn 18 to file a lawsuit in civil court against their abuser. Furthermore, the statute of limitations for filing a negligence or sex abuse complaint against a third party (such as an institution, like a school or a church) is just three years. If those acts took place when you were underage, you have until age 21 to file a complaint. This is one of the shortest statutes of limitations in the United States.
Many victims, however, are unaware that these statutes exist. They may also be struggling with guilt, shame, or fear of their abuser's reprisals, and may hesitate to come forward for many years. By that time, however, it will be too late.
New York, led by the Governor and numerous elected officials, is pushing to alter statutes of limitations on child sex abuse cases. Cuomo's version of the New York Child Victims Act of 2017 would do away entirely with the statute of limitations on prosecutions of those who abused children.
It would also allow victims to bring civil lawsuits for 50 years from when their attacks took place and would open up a one-year look-back window for survivors who under current law can no longer bring cases to do so.
Compensating Victims for the Harm Caused by Sexual Abuse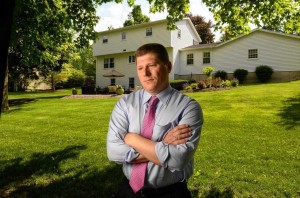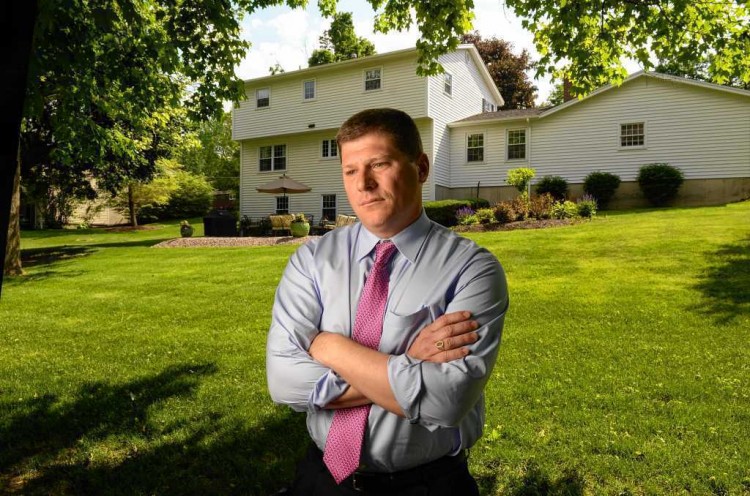 Kevin Braney was repeatedly raped by Monsignor Charles Eckermann in the basement of the Syracuse church where he worked as an altar boy in 1988 and 1989, when he was 15 and 16 years of age. Officials of the church were repeatedly notified about Eckermann's sexual misconduct, yet did nothing. Years before Braney's abuse began, Eckermann served on the local Syracuse board of education. He was also a high school teacher and later a principal. Braney also claims that another priest, the Reverend James Quinn, raped him in the rectory in 1989 as well. Braney attempted to come forward and confess to a church official when he was a teenager, only to be struck in the face by the outraged clergyman. Quinn was accused by another victim of a molestation which took place in the 1960s, but the Vatican cleared Quinn of all wrongdoing in 2004. Quinn died in 2013, unpunished.
Braney only found the courage to confront his demons and come forward with his story in 2013, notifying the Syracuse Diocese of Monsignor Eckermann's crimes. As far as criminal charges were concerned, Braney was powerless: New York's statute of limitations had been in effect since his 21st birthday. But the Vatican found Braney's accusation credible and removed Eckermann from the ministry, ordering him to a life of "prayer and penance."
Braney struggled with repressed memories of his sexual molestation for years. He's only just now learning to confront them with the help of a trained therapist. After the Vatican acknowledged Braney's case as legitimate, the bishop of Syracuse apologized to Braney and the Syracuse diocese has paid for his therapy. But Braney wants the church to go a step further and publicly release the names of all clergymen who face credible allegations of child sex abuse. He also supports the New York Child Victims Act, which will allow him and other adult victims to pursue civil and criminal cases against their former abusers.
Another Institution Hiding Behind Time Limits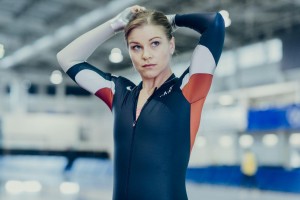 Bridie Farrell began speed-skating at age 6, and by age 15 she was an Olympic favorite. Andy Gabel, 33 years old at the time, moved to Syracuse to train hopefuls for the 1998 Olympic trials. In no time at all, Gabel was taking a very personal interest in Farrell's success, helping her align her skates and picking her up at 5 AM in the morning to go the rink. Even though Farrell already had a coach, Gabel became her "informal coach." Farrell admits to being smitten with Gabel's fame and reputation.
Then it happened. One summer day, Gabel drove Farrell to a dead-end street, parked, and asked if he could kiss her. Farrell was unwilling, but saw no clear way out of the situation. Soon the relationship progressed to lunch and dinner dates and house visits. The two never had sex, Farrell insists, but Gabel did put his fingers inside her on several occasions, swearing her to silence.
As the months passed, Gabel changed. He became nitpicking, overbearing, irritable. He told Farrell she was fat and would scold her for eating anything other than vegetables. Farrell couldn't go anywhere or see anyone without Gabel's permission. When she wanted to attend her high school homecoming dance, she had to first get Gabel's permission, who gave it only on the condition that she leave early.
"No one knew the leash that I was on," Farrell recalls.
Farrell did not report Gabel's crimes to the police for many years.
"I didn't think anybody would believe me if I came forward," Farrell stated. "He was getting ready for his fourth Olympics and I was a nobody and that was my mindset. It is a lot for a kid to carry."
Farrell is now 31, meaning that she is ineligible to file suit against Gabel under New York law: the statute of limitations on her case came into effect on her 23rd birthday. And that is why she travels to Albany, New York to lobby for the passage of the Child Victims Act.
That opposition has stopped the bill from becoming law numerous times in New York as well as other states. In California, the Catholic Church has urged its supporters to vote against legislation similar to the Child Victims Act. Fearful of the consequences of such a law passing, the Catholic Church of New York has rallied its followers and even spent thousands of dollars opposing such a law.
There are good reasons why we have statutes of limitations. They were originally intended to prevent innocent people from being accused of crimes years after the fact, when memories fade or become faulty and witnesses are difficult to find. But when applied to sex abuse cases, statutes of limitations often hurt victims and protect predators. It may take years for a victim like Kevin Braney or Bridie Farrell to overcome the guilt and shame of sexual abuse and come forward with their stories, and by that time, it may be too late. It may also take time for anyone to believe their story, particularly if their abuser was a prominent figure like a Roman Catholic Church official.
The only clear way forward is for New York and other states to institute child sex abuse laws to change the laws. It is time to open up a one-year window in the statutes of limitations, allowing victims to come forward and be compensated for the harm caused by their attackers and the organizations sheltering them. Only then will victims like Kevin Braney, Bridie Farrell, and countless others be able to seek justice and closure for the horrible crimes perpetrated on them in their youth.
If you are a victim of childhood sex abuse and would like to be kept current on the proposed change to the law, please contact us confidentially using the email button.