$15 Million Justice For School Teacher Molestation Victims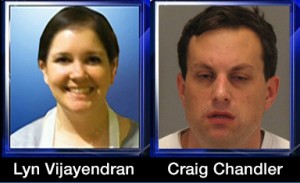 Despite the criminal child molestation prosecution of O.B. Whaley teacher Craig Chandler and the criminal prosecution of principal Lyn Vijayendran for failing to report Chandler's then suspected sex abuse claims, the Evergreen Elementary School District took the position that it would fight to deny the 7-year-old victims fair compensation for the abuse they endured.
Instead of agreeing to compensate the victims for the sex abuse they experienced, the school district chose to direct additional funds towards legal fees in an attempt to escape responsibility. The money paid to the district's attorneys exceeded the total amount of compensation that was initially offered to all four children in this school teacher molestation case.
This civil case hammers home the need for a legal team that is experienced in school teacher molestation cases and has the resources, personal dedication, and wherewithal to go the distance on behalf of victims and their families.
Why Choosing the Right Legal Team is Important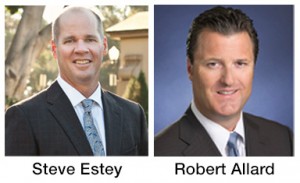 Attorneys Steve Estey and Robert Allard directed the legal team representing the school teacher molestation victims. They ensured that the school district was unable to bully the children's families into accepting anything less than fair compensation for the lifetime of problems that these girls will likely experience from the abuse.
Because of the district's persistent desire to avoid accountability, Mr. Estey and Mr. Allard took the case to trial.
A Santa Clara County jury listened as attorneys spoke of how teacher Craig Chandler sexually abused young girls by blindfolding them and having them play the "Helen Keller game." Chandler lured girls individually into his classroom when other children were gone, blindfolded them and molested them.
This went on until Chandler was convicted of molesting the young students in 2013. Yet, at least one parent reported her suspicions to school officials in the fall of 2011.
In January 2012, Jane Doe 5 told her mother of the "Helen Keller" game that her teacher had been playing with her for 1½ to 2 months. The mother called the school, which she said directed her to Chandler for an explanation. Instead, the mother called police, who arrested Chandler that day.
This failure in reporting let to the conviction of Principal Lyn Vijayendran for failing to report the suspected abuse as required by the law.
In the field of law, juries ultimately decide both the validity of civil claims and how much money, if any, will be awarded to victims. Juries are directed to base their decisions on the facts supported by the testimony of "experts."
In a childhood molestation case it is not unusual for attorneys to hire a psychiatrist to evaluate the children and, based on their expertise, testify as to the injuries caused to the child and what that child will struggle with then, now, and going forward.
Mr. Estey and Mr. Allard hired the best psychiatrists to evaluate the children. They also hired numerous investigators to obtain the information needed to show that the school district miserably failed the children.
According to Mr. Estey, "this case illustrates how a school district, from top to bottom, failed these children. It is clear that there was a lack of training and a lack of knowledge about what to look for as far a pedophile in your midst."
A Personal Commitment to Fight for Child Molestation Victims
Because of the intense preparation and efforts put forth by Mr. Estey and Mr. Allard to build a solid case for the jury, the Evergreen Elementary School District provided the four children and their families with $15 million to take care of their past and future injuries.
Additionally, in successfully obtaining an offer for an acceptable settlement, Mr. Estey and Mr. Allard were able to avoid placing the children in a position to testify in court and possibly endure grueling questions by defense attorneys.
Protecting Kids From Sexual Predators
Both Mr. Estey and Mr. Allard agree that without receiving the financial resources of their settlement, these children would not have received the compensation to take care of their future problems. More than 75 depositions were taken in the case. Mr. Estey and Mr. Allard also had to defend against at least 20 motions, including motions to dismiss the case, which would have provided the children with zero compensation.
In settling the civil lawsuit, the district and officials refused to admit any wrongdoing and an attorney for the school district tried to minimize the district's role by stating that Chandler didn't go through life with a scarlet M on his chest, a claim that further demonstrates that the district does not understand that not all child molesters fit a certain profile. Hopefully, this case will ensure that the district re-evaluates its training and policies.
The work that Mr. Estey and Mr. Allard do on behalf of children that have been sexually violated is extremely important in our society. Mr. Estey and Mr. Allard fight to ensure that victims are fairly compensated and will never have to rely on taxpayers to foot future medical and psychological bills along with making our community safer by ensuring that institutions fix their policies and procedures to better protect children from sexual predators.
In the words of the mother of Jane Doe 5, "we have to cope with this forever." Mr. Estey and Mr. Allard ensured that these children have the financial resources for the best help in order to survive and cope.
Please download our Guide to Selecting an Attorney if your child has been sexually abused.